Friends, family, FANily...here's the deal: I wrote a song for the Life Center Stage Knock Out Opioid Abuse Concert / Contest and it really means a lot to me: the story, the words, the meaning behind it all and all the work I do. As you may know, I've been traveling the country the last 9 years doing this Music for Recovery thing because I LOVE it. Opportunities like this contest keep me going. So join in, enjoy the passionate artists and songwriters in recovery, and please don't forget to use your VOTE! 
The event is free and voting will be live and also available via a live stream. 
Tickets here: https://www.eventbrite.com/e/knock-out-opioid-abuse-concert… 
This event was created by LIFE Center Stage and sponsored by Community Coalition for a Safe and Healthy Morris along with Partnership for a Drug Free NJ, Morris County Human Services, Morris County Stigma Free, and Atlantic Health System.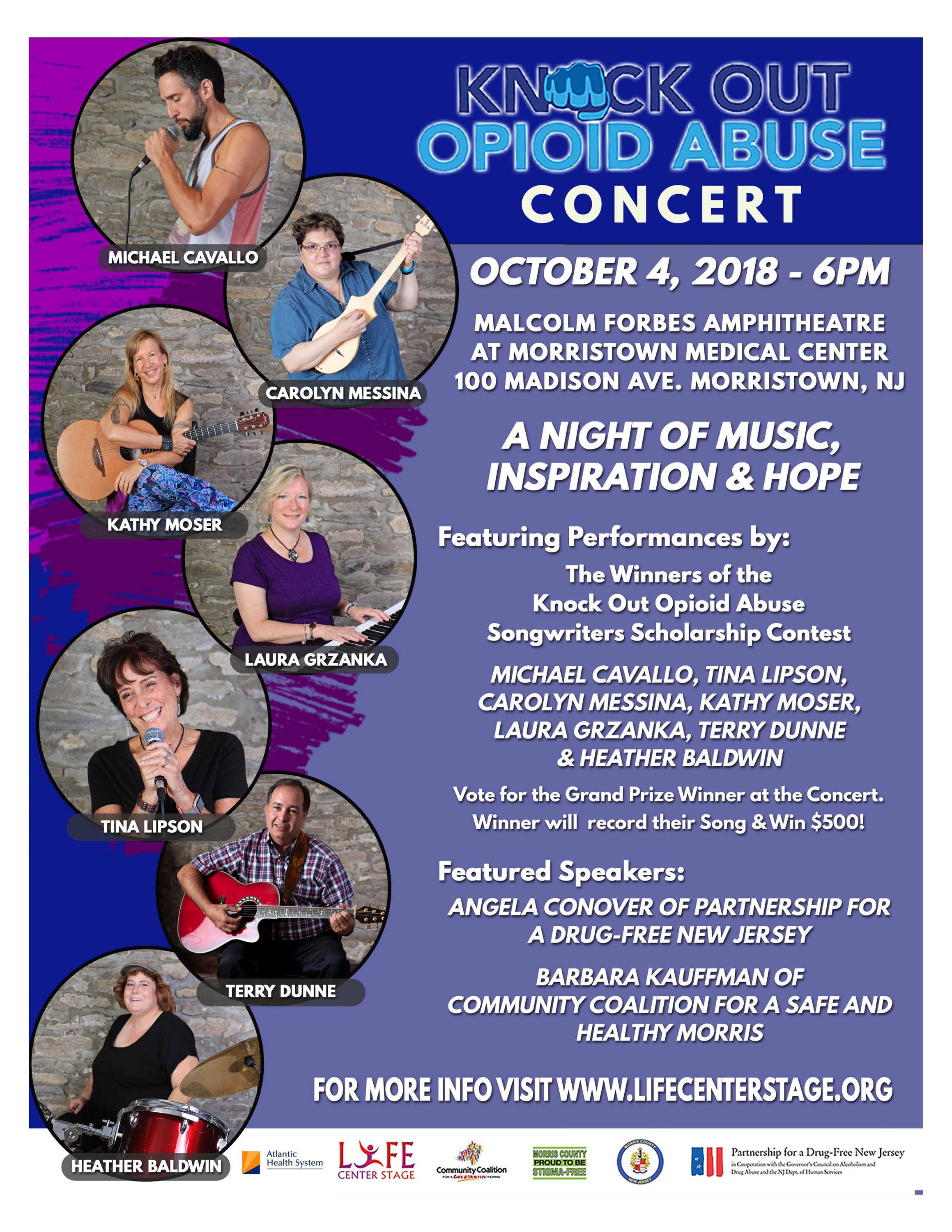 Check out the video of this performance here! 
Kathy Moser performing her Knock Out Opioid Abuse Anthem song at 2019 Shout Down Drugs